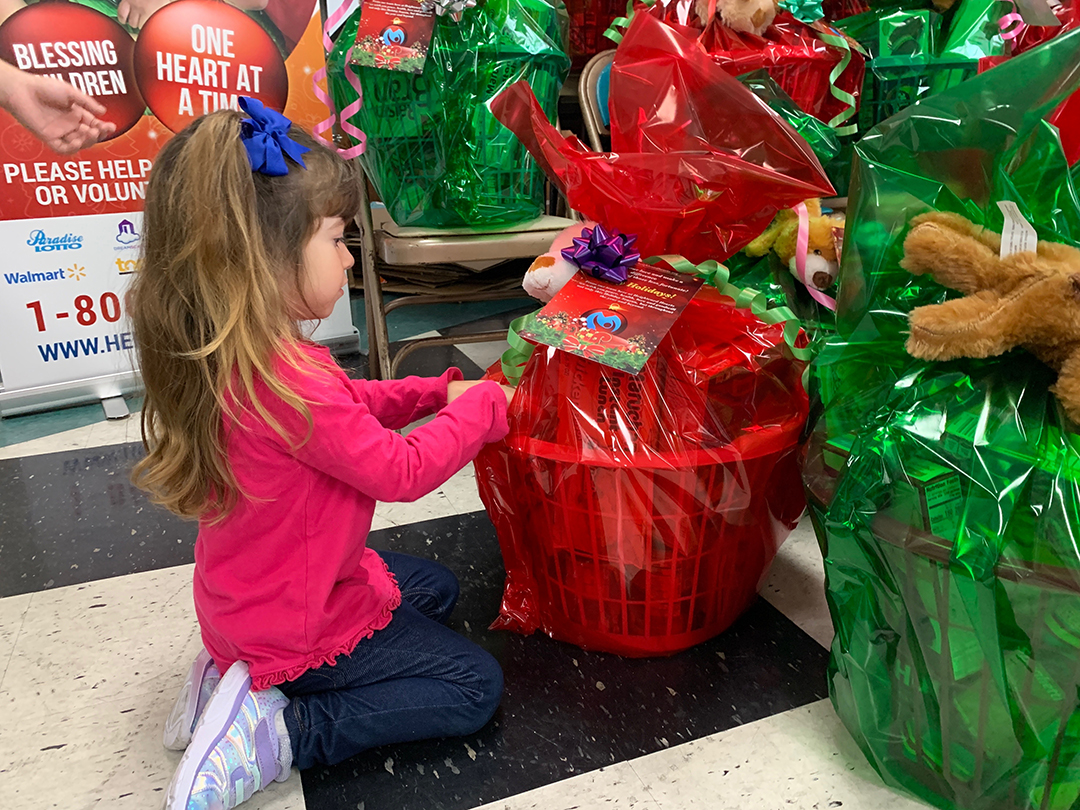 This year has been unpredictable, that's for sure!  It's definitely not the year we had planned at Heightened Hearts.  Along with so many other individuals, businesses, and organizations we have been negatively impacted by the pandemic which has limited our reach and impact this year.  Yet we remain more committed to our mission than ever and have found ways to adapt even in these trying times.
After being forced to cancel programs earlier in the year, we were determined to hold our Holiday Joys Food Basket program.  This program provides families in need – many of whom are single parents with multiple children – with all the staples of a holiday meal, as well as food for up to a couple of weeks.  We also make it a little extra special for the children by including fun toys and a few treats.
Despite strained finances, a reduction in volunteers, and not being able to secure a location due to pandemic restrictions, we're making it happen anyway!  Although preparations would usually happen en masse at the event space, we've adapted, preparing the baskets in batches at our founder's home. Also, in lieu of the usual holiday celebration where participants would come to pick up their baskets, we've made arrangements to deliver them all.
And the look of joy on the children's faces as they open their gifts and go through all the food is priceless.  It makes it all worth it!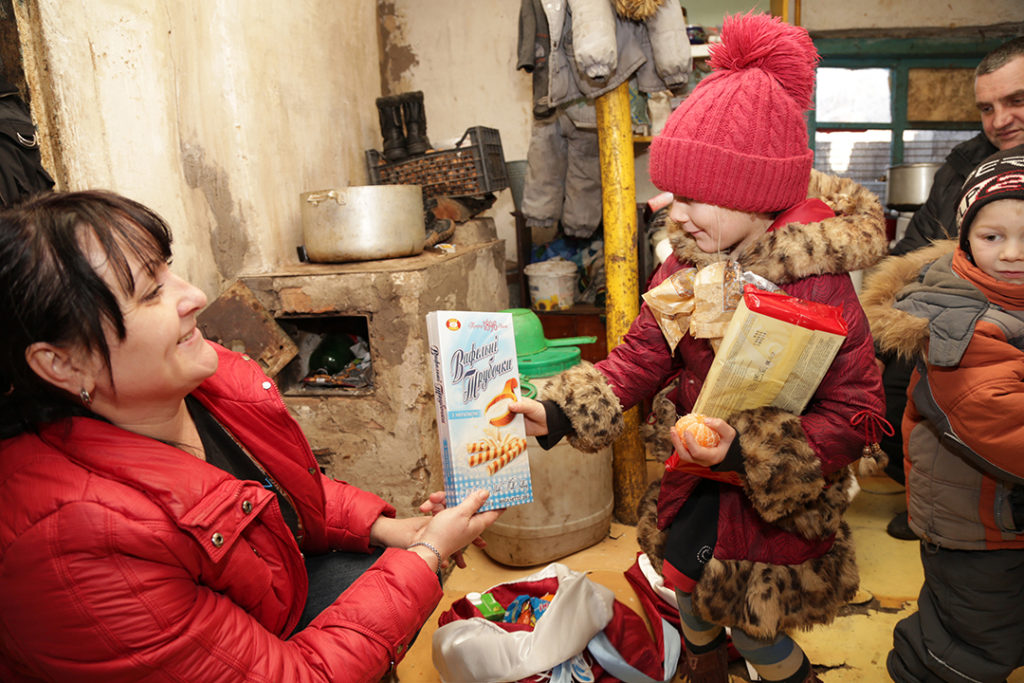 Yet, even as we are in the process of helping 300 families through this program(150 in Florida and 150 in Ukraine) our hearts are still a little heavy.  Although we know how important our contribution is to the families that will be helped, it breaks our hearts to see so many go without a holiday meal or even able to put food on their tables at all.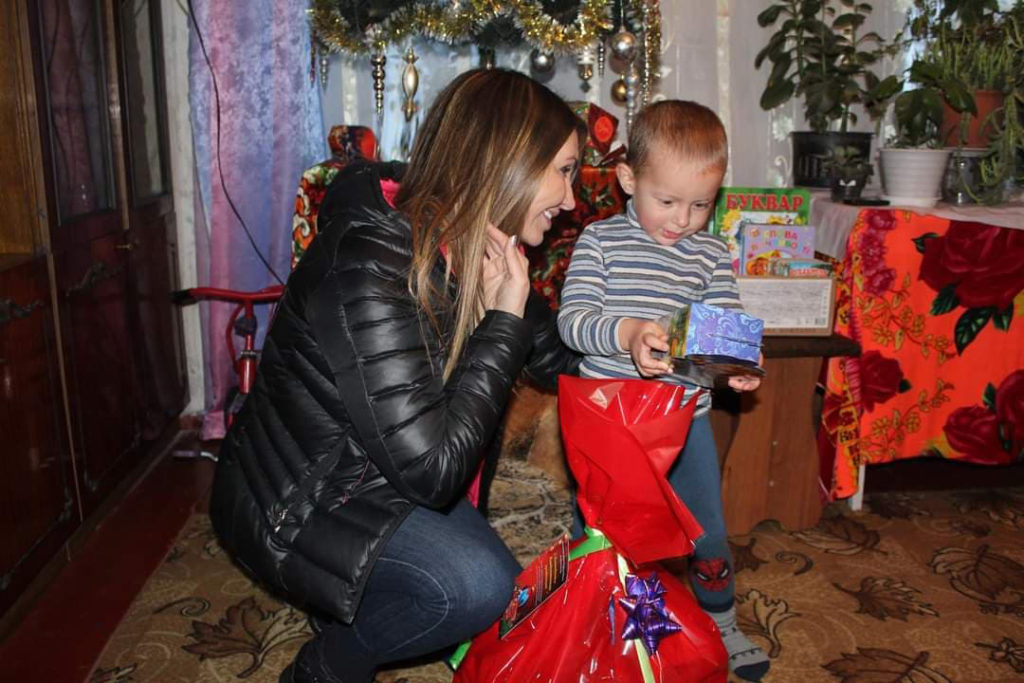 That's why we knew we had to make this program a reality and we want to ensure we have a larger impact and a more stable foundation as we move into 2021.  This has led us to launch our 1stAnnual Fundraiser which is running through the end of the year.  We've previously only fundraised for specific programs.
Throughout Heightened Hearts' history, all operating expenses and a portion of program expenses have been covered directly by our founder and her family.  Plus, a majority of donations come for a small list of donors. Due to challenges this year, most have not been able to contribute as much as before, including the founder.  We're now seeking general donations from the public to help secure our future and offer bigger programs going forward.
In order to make this campaign a success, we had friends and partners come through to allow us to sweeten the deal even more.  Anyone who makes a donation that is received by December 31stwill be entered to win a 7-night trip to Mexico!
It's definitely been a year of ups and downs and we wouldn't be living up to our name if we weren't able to heighten hearts – including our own – even in difficult times. We pride ourselves on finding the hope and silver lining in every situation.
We are proud we were able to pull off this final program, we're excited about our annual fundraiser, and we're floored by the continued support we have received even as our supporters and volunteers faced their own issues.
Plus, despite the challenges and setbacks, this year has also taught us so many precious lessons that are worth celebrating.
Be grateful for what you have– We all get so caught up in our daily lives we often forget how lucky we are! This year has made us realize and remember that having food on the table and a roof over our heads is worth appreciating.
Don't take anything for granted– Between quarantines, stay-at-home orders and lockdowns we've all been distanced from our loved ones. Too many of us have also seen friends and family get sick and even pass away.  It's a painful but important reminder to cherish and nurture our relationships because we never know when we won't be able to see someone again.
We are all in this together– One thing this prior year has taught all of us is how interconnected we all are. On a small scale we saw neighbors taking care of neighbors and supporting local businesses. On a larger scale, we're seeing many large companies starting to acknowledge their responsibility to empower and enrich the communities they serve.  If this change in mentality continues to permeate society, we will all be better off!
This may have been one of the most difficult years in our lifetimes but, it also gave us the chance to remember what truly matters and imagine a different, better world.  We will carry those lessons with us and allow them to motivate us even more next year.  Won't you join us?
From all of us at Heightened Heart we want to wish a very Happy Holidays to all our supporters, volunteers, followers, friends, and family!  May we all find many blessings in the year ahead!