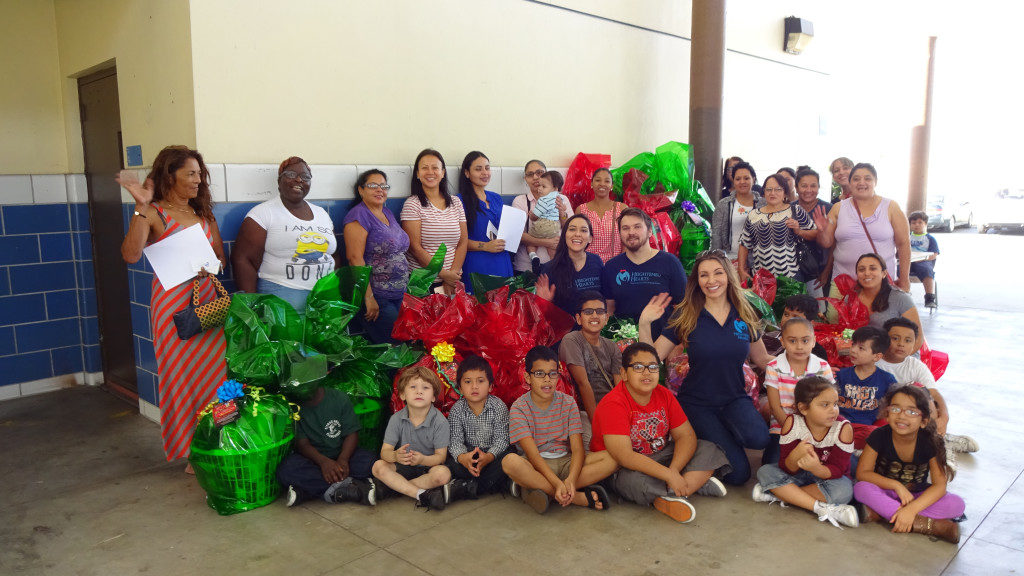 At the close of the year 2017 and in the midst of the holiday season, Heightened Hearts staff and volunteers were hard at work once again to ensure that the needs of those living in our community were met. During out Christmas Food Basket program, we were able to help not just with basic needs, but also with instilling hope.
The Heightened Hearts Christmas program was held on December 24th, 2017 at Citrus Grove Elementary. Before we got started, we needed to identify families who required the most help from our program. Raysa Perez of the Amigos for Kids Foundation helped us to identify new families that could benefit from the support of Heightened Hearts, in addition to those who we've aided in the past who are still struggling. We also received guidance and support from Patricia Aleman, the Community Involvement Specialist at Citrus Grove, and Ms. Sharon Johnson, the school principal, who not only allowed us to host our program at their location, but also helped us to find more families in need.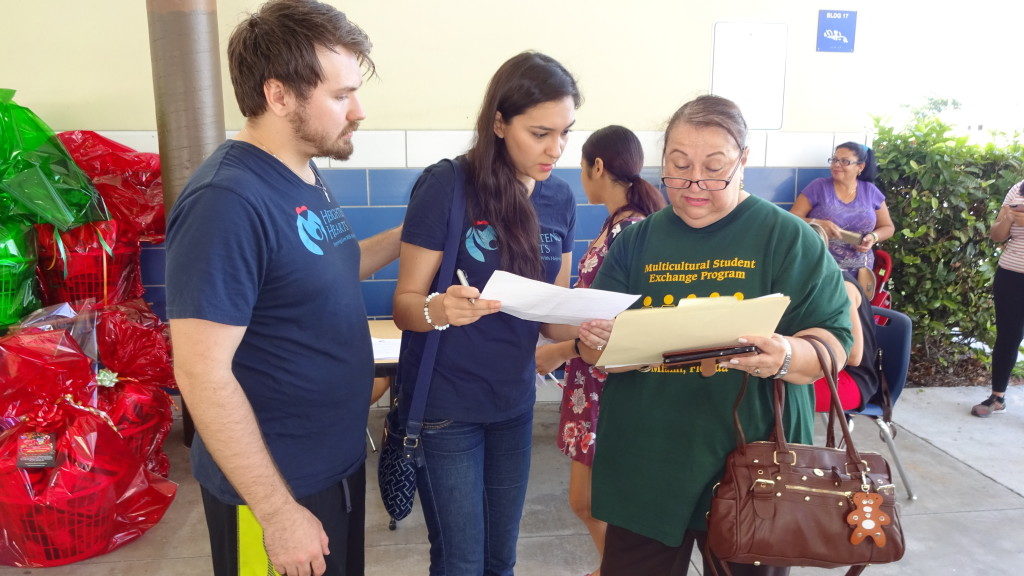 Our Christmas Food Basket program is designed to give those who most need support the food and supplies necessary to take care of their families. This year, we identified 50 families to create and give food baskets to. All of these families are living in dire need, and many of them are single mothers struggling to make ends meet from day to day. From the words we hear and the smiles on their faces, we can tell that this support means so much more to these families than we can ever truly know.
On the day of the Christmas Food basket program, we put together 50 baskets that included items purchased from the generous donations of Heightened Hearts supporters. The baskets included pantry staples like rice, pasta, canned vegetables, dinner items, baking ingredients, and some treats as well. The baskets also included household essentials that many families living in need simply cannot afford, like paper towels and other hygiene supplies. At Citrus Grove Elementary, 30 families arrived and received their baskets. For those who were not able to come to the school, Heightened Hearts' volunteers delivered baskets to their homes.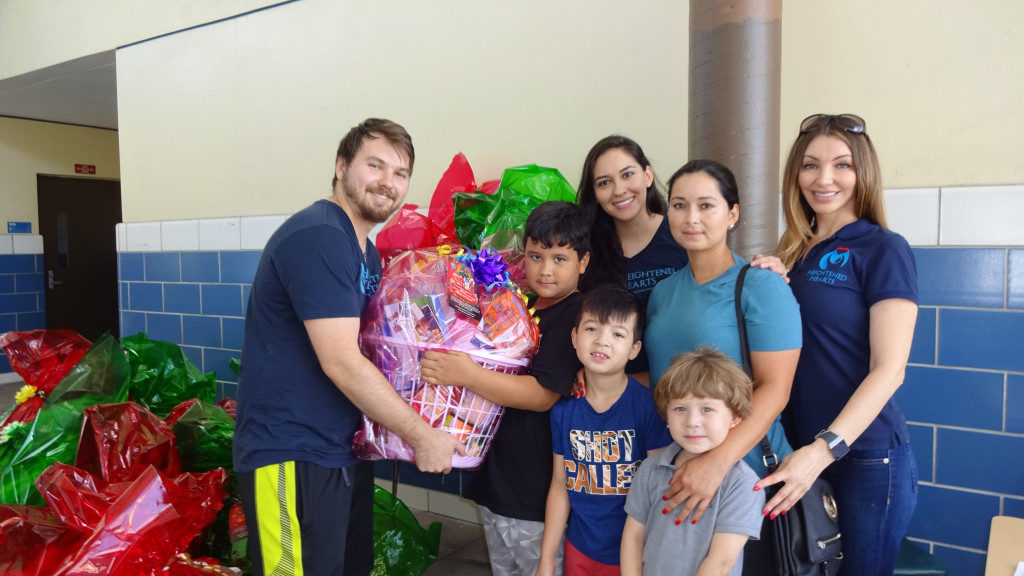 The Christmas Food Basket Program would not be a success without the help of dedicated Heightened Hearts supporters. Lyubov Smirnova, Claudia Smirnov, Dmitriy Smirnov, Ariam Rodriguez and Lourdes Rodriguez all came out on Christmas Eve in support of this program. We want to thank our volunteers from that day and Raysa Perez, Patricia Aleman, and Ms. Sharon Johnson for helping to link us to families and providing us a location to complete our work.
Looking ahead, we have many programs in 2018 – and we need your help. Without the funding and assistance provided by donors and volunteers, the work of Heightened Hearts simply cannot happen. Help us to help others by making a commitment today to donate or volunteer your time to an upcoming Heightened Hearts project. Your community and those who live in it are depending on you!