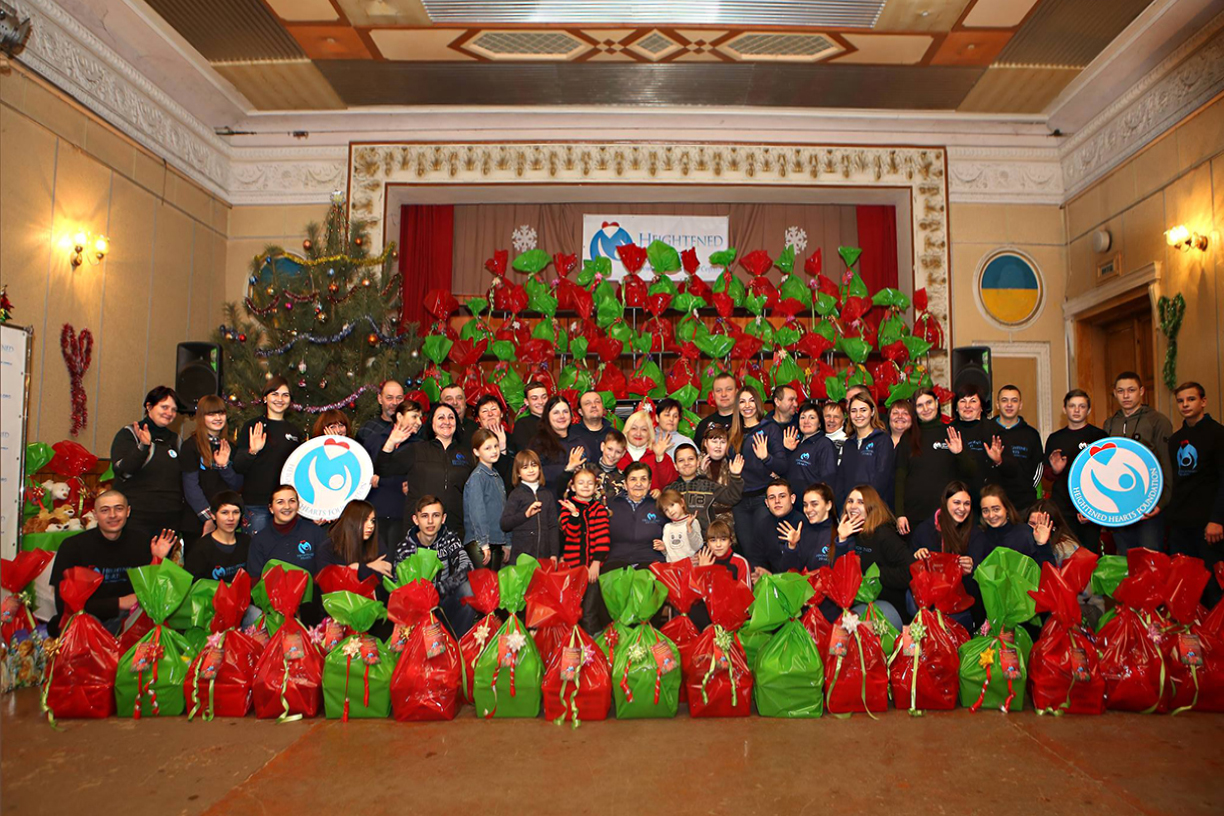 The holidays can often be the most difficult time of the year for those in need.   It is during this time that Heightened Hearts strives to not only meet basic needs but, also to put a smile on the face of those we serve.   Thanks to our dedicated funders and volunteers, this year's Holiday Program was no exception.
Three times per year, in both South Florida, USA and Poltavskiy Region of Ukraine, we offer different versions of a food program.  During each event, we provide a large basket overflowing with essential food and household necessities.  In June, we supply fresh produce, pantry food items (rice, canned goods) and household supplies (paper towels, cleaning supplies).  In November, we offer much the same but, also include traditional holiday meal items like stuffing, sweet corn, and cranberry sauce.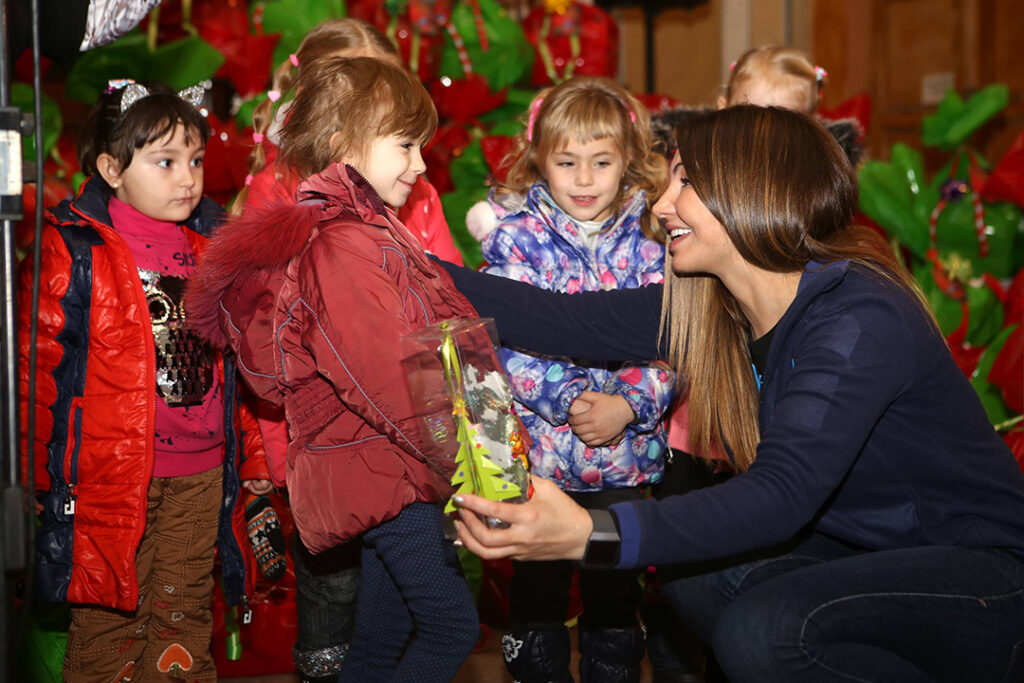 When the December holiday hits, our focus goes beyond just food.   We aim to not just provide essentials but, to also bring a little happiness and joy.   Although we provide the same standard food and pantry items, this time of year we also include traditional, fun toys for children and sweet treats such as candies and hot chocolate.
Toys and sweets are simple pleasures that we often take for granted.   But, to those that can't regularly afford such things, they make a world of difference in providing a little extra comfort and happiness during what can be an extremely difficult time of year.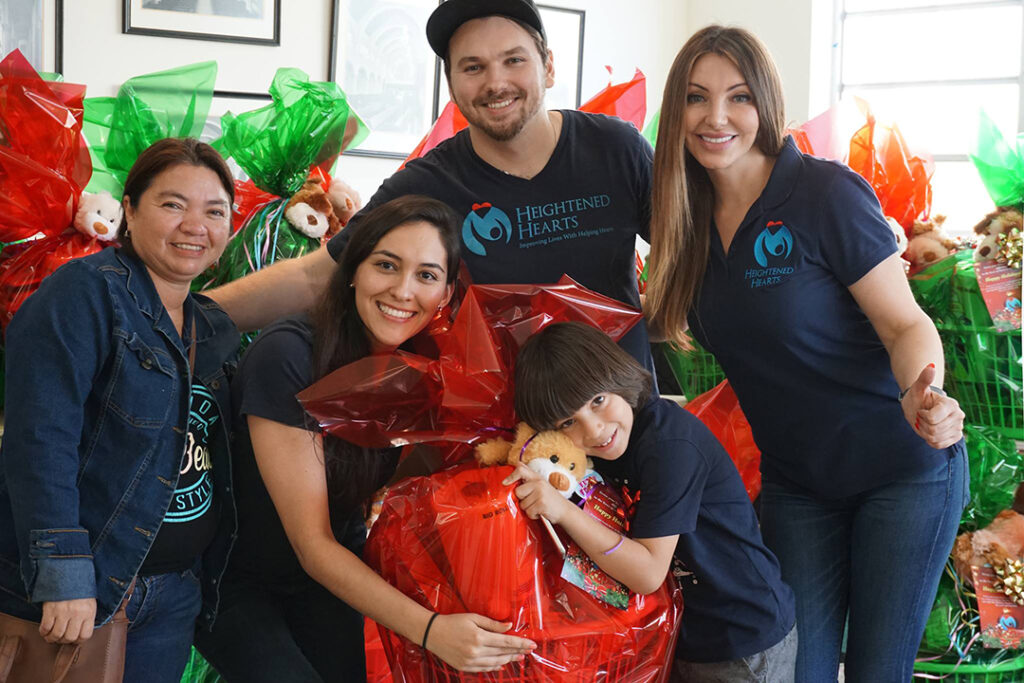 In both locations, we hosted the main event at a central location.   Here, families meet others in similar situations.  Together, they find a sense of social solidarity and hope.  Children and adults alike often make new friends this day.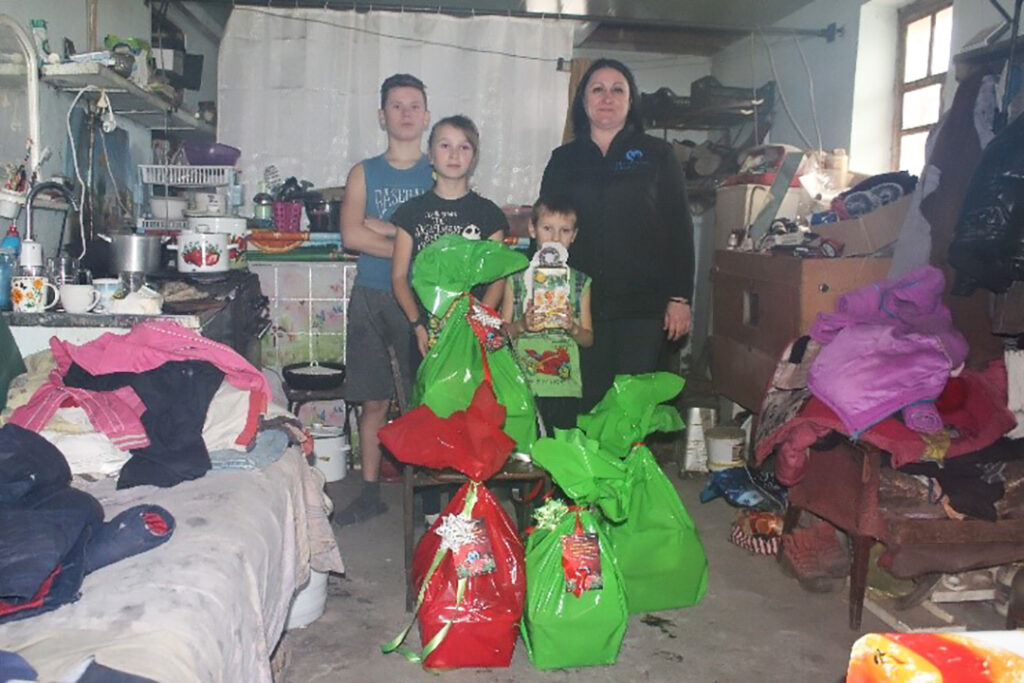 Unfortunately, not all our recipients were able to pick up their basket and goodies.  Many of those we serve are single parents, who often work multiple jobs or simply don't have the means or transportation to make it to the event.  Following the main events, several of our volunteers spent the next couple of days delivering the baskets to those who could not attend.   Pictured to the left is one of our amazing volunteers delivering baskets to a family in Ukraine.
Those that were able to attend the events were met with a warm, festive environment.  We make the day a fun, special occasion.  Especially in the Ukraine, where we have the use of an old theater building, we were able to host a performance of the ensemble "Divozvit" who performed traditional holiday carols.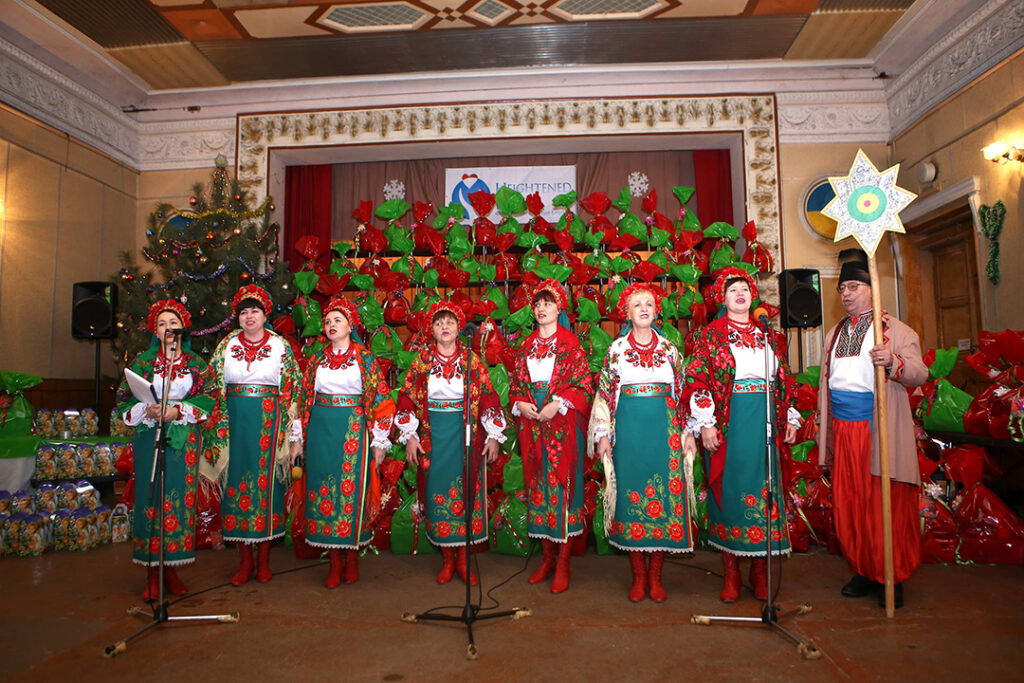 We extend a huge thank you to Trinity Cathedral Church in downtown Miami, Florida and Vasilivskiy House of Culture in Poltavskiy Region of Ukraine for the use of their facilities.   The success of this event also relied on our kind and generous volunteers who selflessly give their time and truly bring the holiday spirit to the day.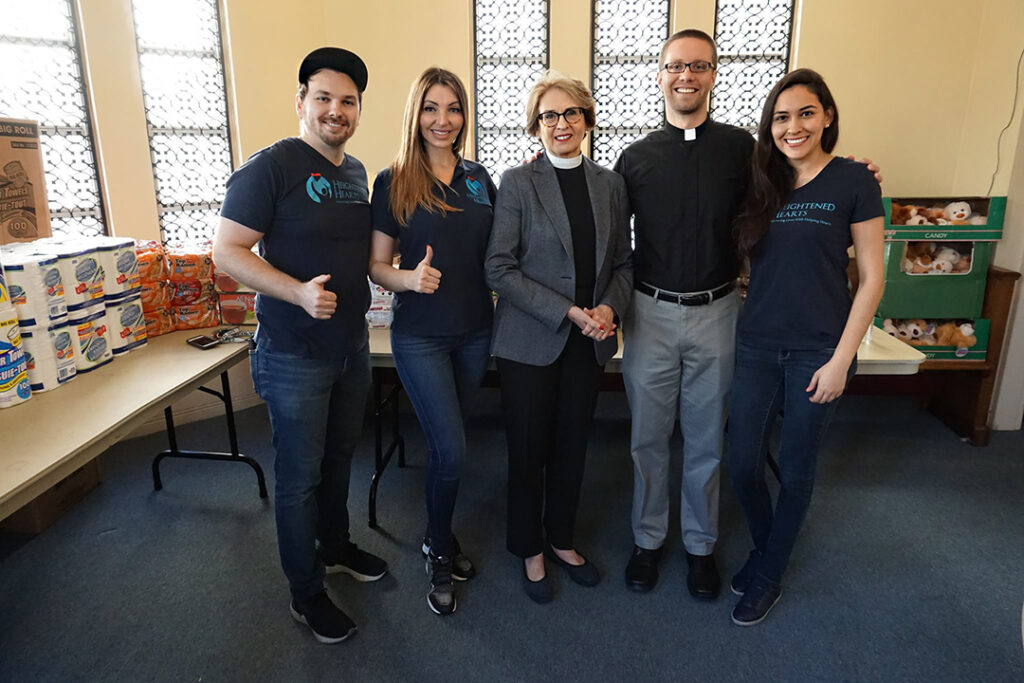 Without the funding and assistance provided by donors and volunteers, the work of Heightened Hearts simply cannot happen. Help us to help others by making a commitment today to donate or volunteer your time to an upcoming Heightened Hearts project. Your community and those who live in it are depending on you!
A message to our volunteers:  Thank you guys! Thank you all so much for your contribution of time and energy toward making our programs a smashing success. It's only with committed volunteers like you that we can organize and run fun events such as these. Our children in need and their families greatly benefit from these types of large-scale activities, as they serve to bring people together, allowing us to provide an atmosphere for creating a strong sense of community, spirit and pride. You've become an inspiration to many of our newer HH supporters who we hope will one day be willing to take the torch of volunteerism and continue our efforts in the years to come.