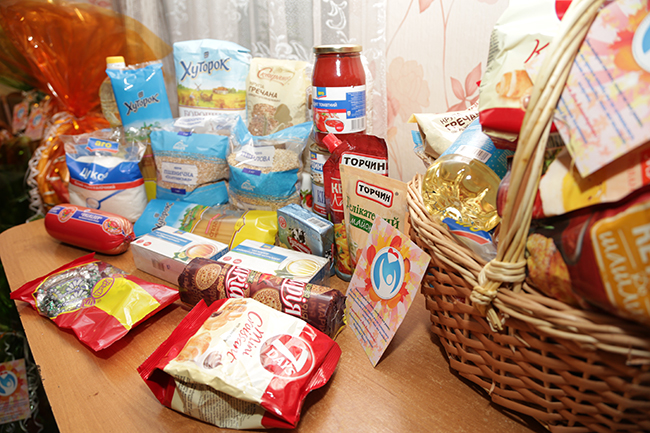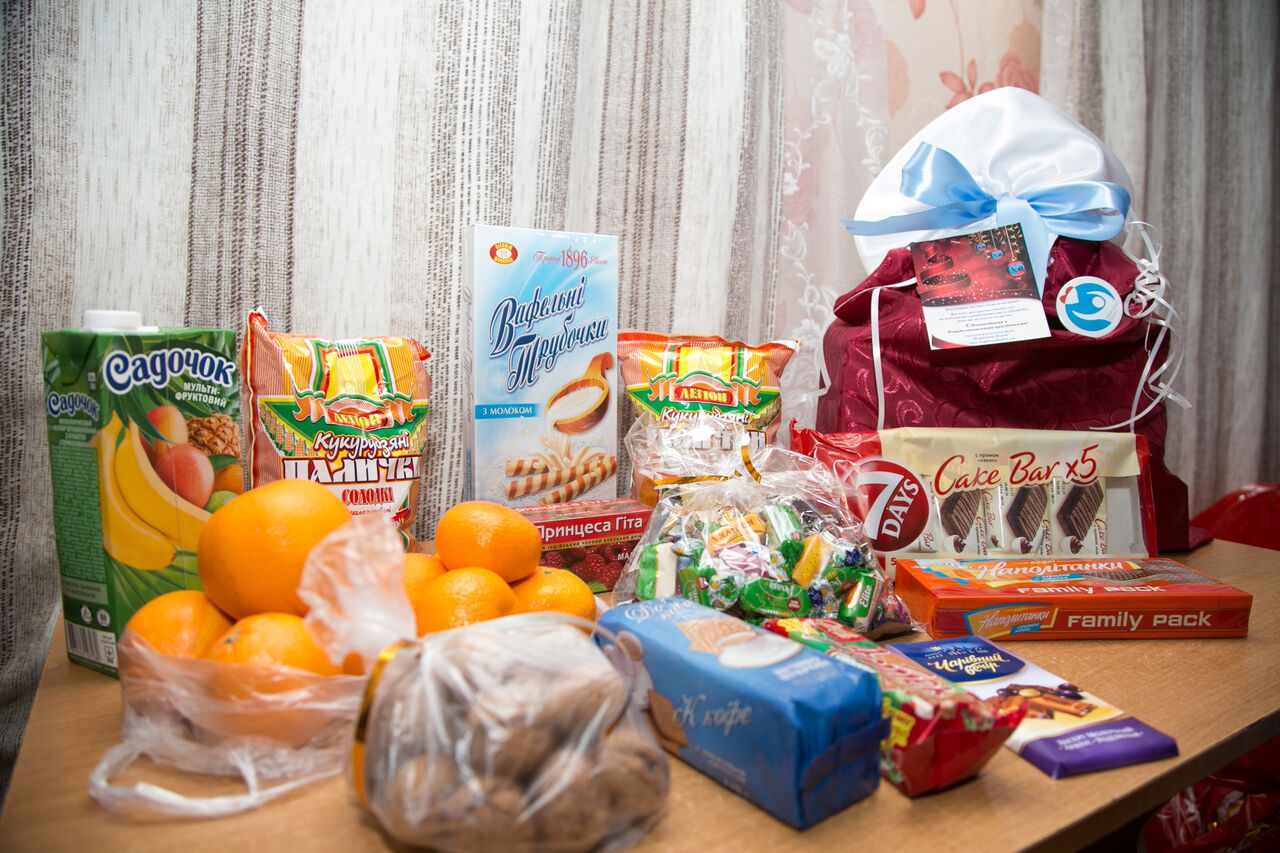 Heightened Hearts Foundation
Christmas Food and Toy Basket Program
In late 2015, during the Christmas holidays, the Heightened Hearts Foundation, and the good people that represent this wonderful charitable organization, brought some much-needed, albeit unexpected Yuletide cheer to some of the neediest and most deserving families in the country of Ukraine. In the following article we will briefly explain why the country of Ukraine has been "front and central" in our recent fundraising efforts, and describe, in detail, the fantastic Christmas giveaway event that enlightened and blessed so many of the country's poorer children and families. Finally, we will discuss how you, too, can become a vital part of our organization's efforts by becoming a volunteer, sponsor, and/or donor and begin giving back in a meaningful way.
A Troubled Ukraine and the Pressing Needs that Exist There
Perhaps like no other time in its history, Ukraine is currently facing a number of pressing humanitarian challenges—challenges that have made it difficult for people to satisfy even their basic needs. It is estimated that millions of Ukrainian citizens are in a state of crisis, lacking:
Food. At present, there are nearly 2 million people in Ukraine that have been labeled by the United Nations as "food insecure," including nearly 300,000 people who regularly go hungry and are thus in immediate need of food assistance.

Housing. The recent conflict in Ukraine has literally left millions of its people either out in the cold or living in deteriorating housing under cramped conditions. Many children have been removed from these crowded conditions, thus tripling the number of new children being placed into orphanages.

Employment. According to 2015 data, the unemployment rate now hovers close to 15 percent, even worse in certain areas. Moreover, a good majority of those that are employed are not earning a sustainable wage.

Medical and Dental Services. Medical and dental services are severely lacking in today's Ukraine, especially among poverty stricken individuals and families. Despite these deficiencies, an increasing number of these services are being cut, making it even more troublesome for families to seek needed medical and dental care.
In light of these crises, there are now many Ukrainians living in a state of hopelessness; living to simply endure their days rather than enjoy them. This is what makes the incredible work of the Heightened Hearts Foundation, including its 2015 Christmas gift basket giveaway event, so special and unique.
Heightened Hearts Foundation: Christmas Gift Basket Event
With the number of impoverished families steeply on the rise in Ukraine, and with children who are regularly cold and hungry, there is very little time in the day to celebrate the simple things, such as the wonders of the Christmas season. Fortunately, bringing joy and respite to families such as these is entirely in sync with the Heightened Heart's Foundation's mission. Because of this, a good number of these poor Ukrainian families had Christmas delivered right to their front door.
In the months leading up to Christmas 2015, the staff and volunteers of the Heightened Hearts Foundation worked diligently to collect a wide range of Christmas goodies, ranging from sweets to toys to clothing, and then divided these treats into dozens of holiday gift sacks. The founders of the organization, as well as several of their trusted volunteers, then traveled to the country of Ukraine to distribute these gift sacks and baskets to a number of needy families.
The surprise Christmas giveaway in Ukraine, in which Santa Claus himself doled out hundreds of presents to children and families, brought a rare sense of serenity and glee to a region in turmoil, and put wide, beaming smiles on the faces of dozens of children who were simply gleaming with holiday excitement.
If you would like to see the pictures highlighting this successful Christmas event, please visit our Facebook page: Christmas Gift Giveaway
How Can I Help in Events Such as These?
If the idea of bringing smiles to the faces of impoverished children appeals to you, please keep in mind that the Heightened Hearts Foundation is always looking for volunteers to assist us in our efforts. Volunteers are the very lifeblood of our organization and they play a huge role in making each of our events truly special and exceedingly memorable.
To join our army of dedicated volunteers or to learn more about our organization's mission and events, please contact us via phone at (800) 887-2772 or by email at info@heightenedhearts.org. You can also reach us through our Facebook page.
Don't have the time to volunteer? That's okay. There are many other ways for you to participate with us as we continue to bring hope and smiles to underprivileged children and families around the world.
One of the Heightened Hearts Foundation's most pressing needs at the moment is a truck or a van with which we can distribute even more food, supplies and holiday gift baskets. If you or your organization would like to donate a truck or van to our organization for this purpose it would help us immensely as we continue to seek out and bless impoverished individuals throughout the globe.
Cash donations, either through a one-time gift or a recurring monthly sponsorship, also go a long way towards helping us reach our mission. All cash/check donations should be made out to the "Heightened Hearts Foundation" and sent to the following address:
Heightened hearts Foundation
1521 Alton Road, Suite 819
Miami Beach, Florida 33139
You can also submit a gift electronically by going to our website at: https://heightenedhearts.org.
If you'd like your donation to benefit a specific cause or program, such as the Ukrainian "Christmas Basket Giveaway" project, simply send a note with your check indicating your intended purpose or write it in the "memo" section of your check or money order.
The Heightened Hearts Foundation also accepts donations of non-perishable food supplies, new and gently-used clothing, school supplies and child care items.