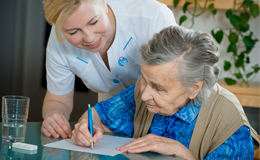 Request Aid
If you are experiencing a hardship and need assistance paying bills, acquiring medical attention, performing home repairs, or with other basic needs, we encourage you to apply for aid through the Heightened Hearts Foundation. Our programs and personalized assistance services are designed to strengthen individuals and families in underserved communities around the world. We believe that by extending a helping hand to those in need, we can help restore communities and create lasting change in the world.
To apply for aid, tell us a little about yourself, your story, and your needs in the application form below.
Once the form is submitted, your application will go to a member of our staff who will process your request. The application review process may take some time. Please be patient and know that your application is being considered and a member of our staff will be in contact soon about your request. With limited resources currently available, we are only able to grant aid to those most in need. For more information about the services and assistance we can provide, visit our How We Can Help page.