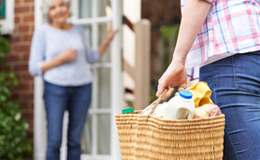 How We Can Help
The Heightened Hearts Foundation exists to help individuals and families provide for their physical, medical, educational, and spiritual needs. We are working to help people get back on their feet through our personalized assistance services and aid programs. A number of services may be provided by the Heightened Hearts Foundation, including:
Food donations
Assistance with living expenses
Clothing donations
Medical aid
Home maintenance
Educational services and supplies
Provisions for drug and alcohol rehabilitation
Scholarships
We encourage all individuals in need to apply for aid the from Heightened Hearts Foundation. With limited resources currently available, we are only able to grant aid to those most at risk. To apply for aid through HH, simply fill out the application form on our Request Aid page.