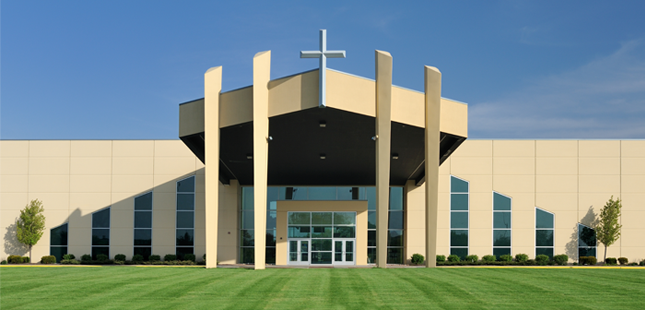 In today's economic climate, millions of people around the world struggle towards self-reliance. Some of the obstacles these people face include:
•Meager infrastructure
•Limited employment opportunities
•Lack of natural and financial resources
•Limited knowledge and skills
•Lack of educational resources
•Illiteracy
•And more…
Sadly, there are communities around the world that lack the social gathering centers in which these impediments can be properly addressed. These relief centers are a great place for fulfilling the community members' spiritual, cultural, educational and social needs.
To address this problem, a priority project of the Heightened Hearts Foundation over the coming years is to build community centers (Global Relief Centers) in different countries around the world. Our goal is to instill a sense of faith, culture, and humanitarian values in the hearts of the community members that will be served by these centers.
The Heightened Hearts Foundation is currently in the process of training pastors in biblical studies, children's ministries, and leadership. These pastors will work at our relief/worship centers with the aim of demonstrating God's love to others.
The Heightened Hearts Foundation's Global Relief Centers will serve not just as a church on Sundays and Holy Days, but also as a community center in which citizens can take advantage of a variety of educational and vocational classes, trainings, courses, events, and concerts.
The Heightened Hearts Foundation's Global Relief Centers will be built in disadvantaged communities around the world where these services are needed most. All people, regardless of religious affiliation or denomination, will be welcome to attend the various trainings at our centers, which will include classes at local campus locations as well as online spiritual development courses. We will also be instituting a kindergarten/pre-school program, where young children (ages 3-5) can gain the social, cognitive, spiritual and educational training that will help them succeed in school.
Each week, the Heightened Hearts Foundation's Global Relief Centers will put forward a variety of self-help trainings, educational classes and workshops, and employment trainings at no cost to the people in the community. We hope to recruit volunteers that can help us provide a number of educational and support services — courses and classes that will help guarantee every one of our members can live full, productive, and meaningful lives by gaining skills they can ultimately pass on to the next generation. The services we plan to offer through the Heightened Hearts Global Relief Centers include:
•Basic Computer Courses
•Literacy/Reading Classes
•Basic Sewing Tutorials
•Nutrition and Diet Services
•Public Speaking and Spoken Word Practice
•Job Readiness Offerings
•Youth Mentorship
•Writing and Reading Workshop
•Music, Singing, and Dance Classes
•Sketching/Drawing and Painting Courses
•Pottery classes
•Piano (and other instrument) Instruction
•Basic Fashion Design Workshops
•Martial Arts Classes
•And much more…
Our Global Centers will offer immediate relief from hunger via our food bank and soup kitchen services, which will help ensure that no member of the community will go hungry and that everyone who wishes to attend can get the nourishment they need to survive. We will also help members by distributing clothing and fixing their places of residence to ensure they will be safe, secure, and protected from the winter and summer elements.
The Heightened Hearts Global Relief Centers will serve as a headquarters for the other programs we intend to offer in the global communities we serve, including food box programs for house-bound citizens, adopt-a-grandparent, philanthro-tourism, and other services as needed.
If you'd like to help make a difference by donating to our "Global Relief Center" program or by volunteering, you can do so by clicking the links to our donation & volunteer forms below. Be sure to specify the program you wish your donation to benefit by writing it in the notes section of the donation.
CLICK HERE to donate now
CLICK HERE to become a volunteer
If you prefer giving in a more traditional method, simply send a note with your check indicating your intended purpose or write it in the "memo" section of your check or money order.
All cash/check donations should be made out to the "Heightened Hearts Foundation" and sent to the following address:
Heightened Hearts Foundation Inc.
1521 Alton Road, Suite 819
Miami Beach, Florida 33139